School Philosophy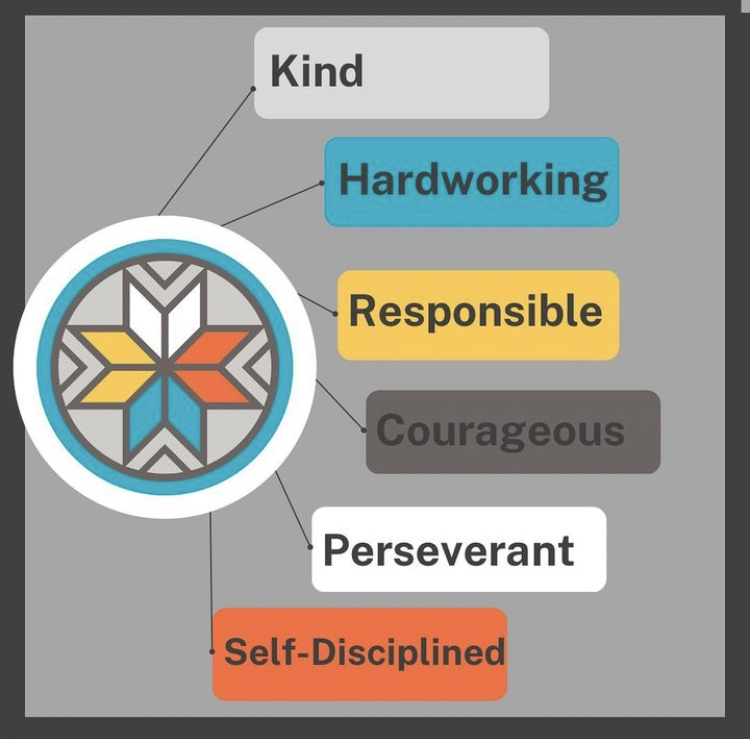 At Alex Janvier School, we strive to support each member of our school community in flourishing and becoming the best possible version of themselves. We approach this work through different avenues including the arts, athletics, service and leadership, but we never lose sight of the importance of developing the academic foundation that will serve our students well throughout their schooling and beyond.
We have chosen the following character traits to focus on during the 2022-23 school year. Traits that define being Janvierian are:
Kind
Hardworking
Responsible
Courageous
Perseverant
Self-Disciplined
We believe:
Our school must be a place where everyone feels safe and a sense of belonging.
Each of us plays an active role in creating a vibrant and caring school community.
We all have a need for competence and want to experience success.
We can influence how things turn out and effort is an important factor in determining success.
We hold each other to high expectations, while ensuring that the necessary supports are in place to meet them.
we ground our decisions and practices in evidence-based research and cognitive science.